RoadSpire
RoadSpire is an RPG about strange and bewildering liminal spaces, of being lost, and finding something anyway, about being adrift in a sea of possibilities, and the connections and relationships you make along the way; a journey is always better with friends.
The Road is a vast, fluid, and shifting world between realities; anything is possible here. The Road is the ever present NOW. Spires enforce order and rules around their immediate areas. They pin down the Road. All Spires are a puzzle, once completed they are destroyed and open a gateway to a single, specific world or dimension. The Spires are the past, and the future. And at the centre of it all stands the great wheel city of MUS-DE-TUM: gateway to worlds beyond counting, an edifice that has stood at the centre of creation since the dawn of time.
RoadSpire is a "Powered by the Apocalypse" based system that takes inspiration from other PbtA based systems such as "Monster of the Week," "Masks," and "Urban Shadows." It uses two six-sided dice (2d6) and modifiers determined during character creation to determine the outcome of your actions. As with most PbtA based systems, RoadSpire is designed for a more narrative and collaborative gaming experience. The setting tries to capture the haunting and ephemeral wonder of vast, liminal spaces, and hidden secrets and mysteries waiting to be discovered. The tone of the setting draws a lot of its core aesthetic from the Americana of the Western areas of the United States: long dusty roads, isolated truck stops, and weird (and sometimes extremely unnerving) roadside attractions, but it is intended to cover any conceivable range of geographies and environments.

You can play as weird and wonderful classes such as the Nomad Trucker! An expert at navigating the strange and unfathomable geometry of the Road in a customised vehicle adapted for the rugged and unpredictable world you live in.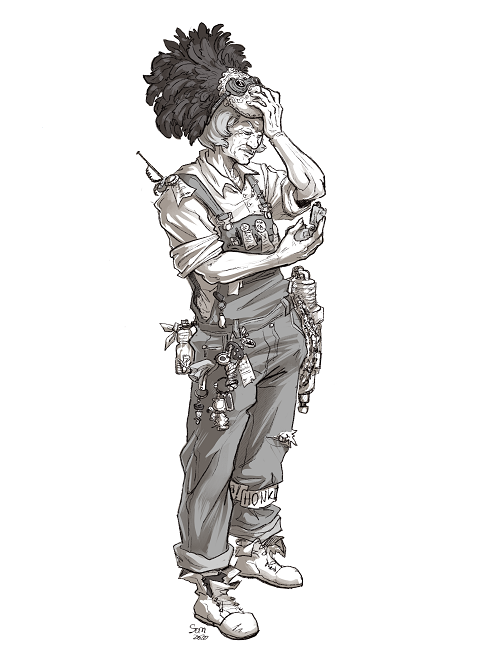 Download